Hi! The rules are shown here: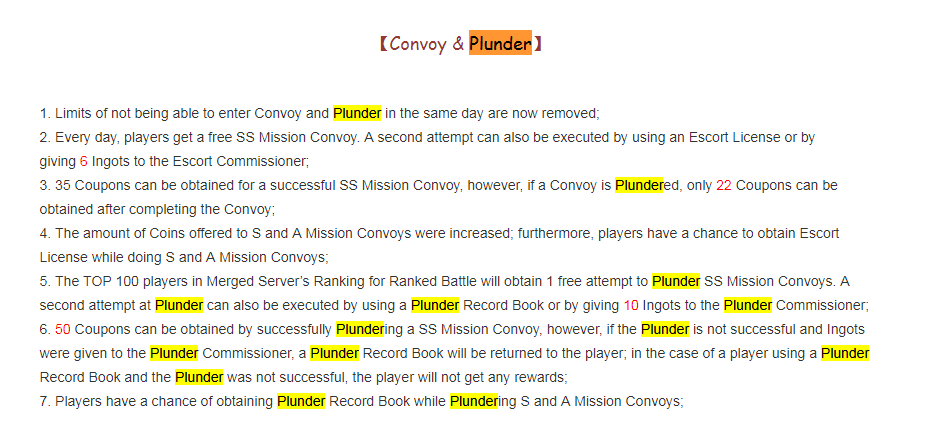 You are correct that the TOP 100 players in a Merged Server's Ranking for Ranked Battle will obtain 1 free plunder SS per day. If you are still unable to, I recommend obtaining a screenshot of Merged Ranked Battle Rank, as well as a screenshot of your inability to plunder SS missions and send it to Customer Support found here. What message do you receive when you try to plunder an SS? Please give any additional information as well so that we may be better able to help you!
~Jib
Jib Edit: Please include time stamp and server ID in your screenshots. That would be most helpful!
This post was last edited by
Jiburiru
on 2018-03-18 23:04:33.